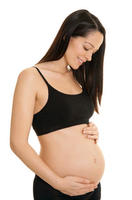 XMedicus is an innovative medical system / journal system that eases the way gynecologists record, process and exchange clinical and financial information.
XMedicus journal software for clinics saves gynecologists hours of manual and administrative work every day and gives a better overview of time, finances and medical records - and more time for the individual patient.
Gynecologist Tine Tetzschner says:
""We save several hours each day with XMedicus medical records system, and it is almost a competition to find new ways to save time. We have regular contact with XMedicus Ltd that continuously helps us to customize our version of XMedicus medical system, that way the system is more adapted to our daily work."
Advantages for the modern gynecologist
XMedicus runs on more than 50 clinics on a daily basis
All the software you need in one package, without higher cost Mail, spreadsheet, wordprocessing and more
Backup and updates of the program is included in the price
Hardware and software included - no extra cost. Læs om totalløsning
Silent work environment. Læs om fordele.
* You can us the clinics existing hardware/software. Læs mere her Egen hardware
Order XMedicus software or a Demonstration of XMedicus gynecologists journalsystem software
Contact us via Email xmedicus@xmedicus.com
Or call us on +45 8883 6000