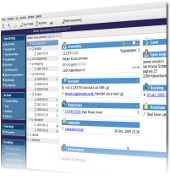 XMedicus medical journal software system is a moden and fast journal system built by combining software modules especially for the modern chiropractor. One of the features by the software is that you only pay for the modules you use, you can pick and choose among modules to change your configuration when needed.
XMedicus's the powerful integrated It solution gives the chiropractor an unique and simple way to automate his clinic and make communication to hospitals, speciality doctors and NHS easier.

As a chiropractor you need to treat patients instead of sitting in front of you computer, the XMedicus journalsystem contains everything a chiropractor needs regarding software. Many of the processes in the program has been automated in order for you to do what you do best. Treat the patients. With our software you get:
larger earnings
Low maintenance cost for:


Personel
IT
Backup and Technical support

More time to treat the patients.
XMedicus Ltd offers a variety of solutions from serverbased to local solutions with all software included, you dont have to buy Microsoft operating system or Office. XMedicus medical journal system can even run via the internet.
Advantages for chiropractors with XMedicus system
XMedicus has been put through the paces every day in several clinics for years
you get every bit of software you need to run a clinic
Backupsolution and maintenance included.
Hardware* and software* no more extra expenses. Læs om totalløsning
a noisefree work environment no noisy servers or fans.
* Use the clinics existing setup both hardware/software. Se egen hardware
XMedicus journalsystem order the software or a demonstration here.
email xmedicus@xmedicus.com
or call us for a chat tlf: +45 8883 6000